NoUse's guide was kinda outdated and I was unable to send people to it to get XChat up and running whilst I persuaded them IRC was their future. Therefore, I remade it with the new version of XChat - and lots of pictures.
What is IRC
Wikipedia says:
Internet Relay Chat (IRC) is a form of real-time Internet chat or synchronous conferencing. It is mainly designed for group communication in discussion forums called channels, but also allows one-to-one communication via private message, as well as chat and data transfers via Direct Client-to-Client.
Which, in this case, means basically, "A small chatroom revolving around a small niche. In the case of #hackerthreads, that niche is computers, security, programming, geek stuff, girls, and drinking." It also means if you've never been on IRC before, now is the best time to do so!
Lets get Started
First, download XChat from
http://www.xchat.org/
.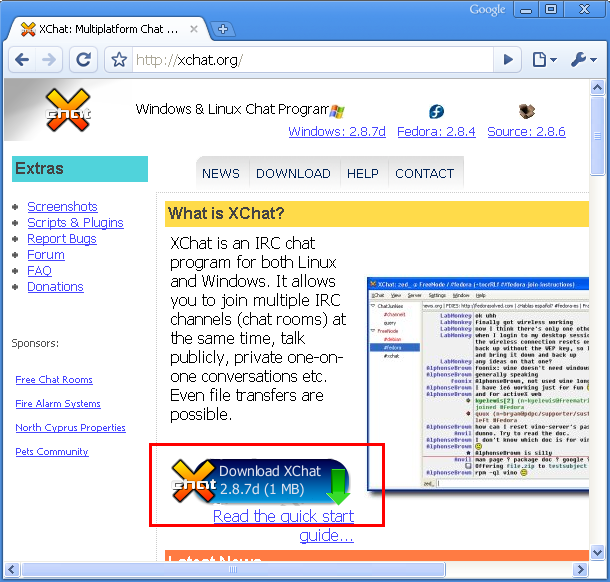 When it's done, start it up. You'll be presented with the XChat network list. It comes preconfigured with a lot of popular IRC networks like Freenode and Efnet, but we'll want to add our own (TDDIRC) to it. So, click Add.
It'll make a new entry in the list. Name it TDDIRC and press enter.

Now click on TDDIRC and press Edit. We need to tell XChat the server location and whatnot.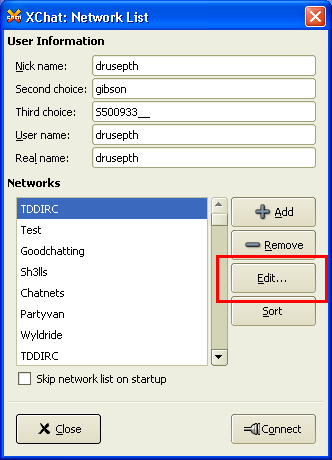 Type in
irc.tddirc.net/6667
for the server and press enter. If you don't press enter to confirm it, sometimes it reverts back to the default one you're changing it from.
Now check the "Connect to this network on startup" box and type in
#hackerthreads
for the channel to join. Finish by clicking close.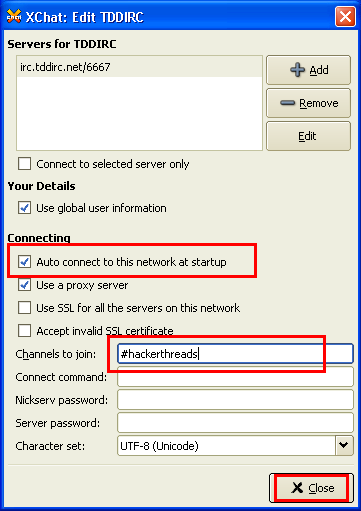 Now that your settings are correct, press Connect.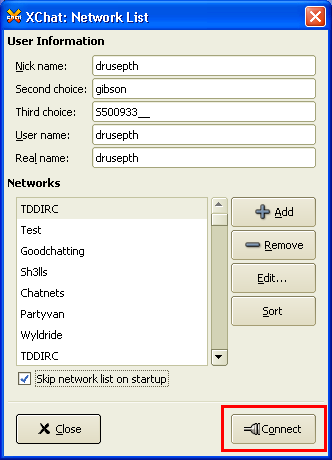 Congratulations, you're now an official IRCer. :D